China is reopening! Welcome to visit our factory!
China has recently announced that it is reopening its economy after a long and difficult battle against the COVID-19 pandemic. As the country begins to resume its normal activities, businesses are starting to see an influx of visitors and customers.

Today, we were delighted to welcome our French clients to our factory in China. Despite the challenges presented by the pandemic, our team has worked tirelessly to ensure that our factory is operating at full capacity and meeting the needs of our
customers.
During their visit, our French clients were impressed by our facility and the high-quality products we produce. They were also pleased to see that our staff were taking all necessary precautions to keep everyone safe and healthy.After touring the
factory and discussing their needs with our team, our French clients were eager to place orders with us. We are thrilled to have their business and look forward to a long and fruitful partnership.
As China continues to recover from the pandemic, we are confident that our business will thrive and continue to provide our clients with exceptional products and services.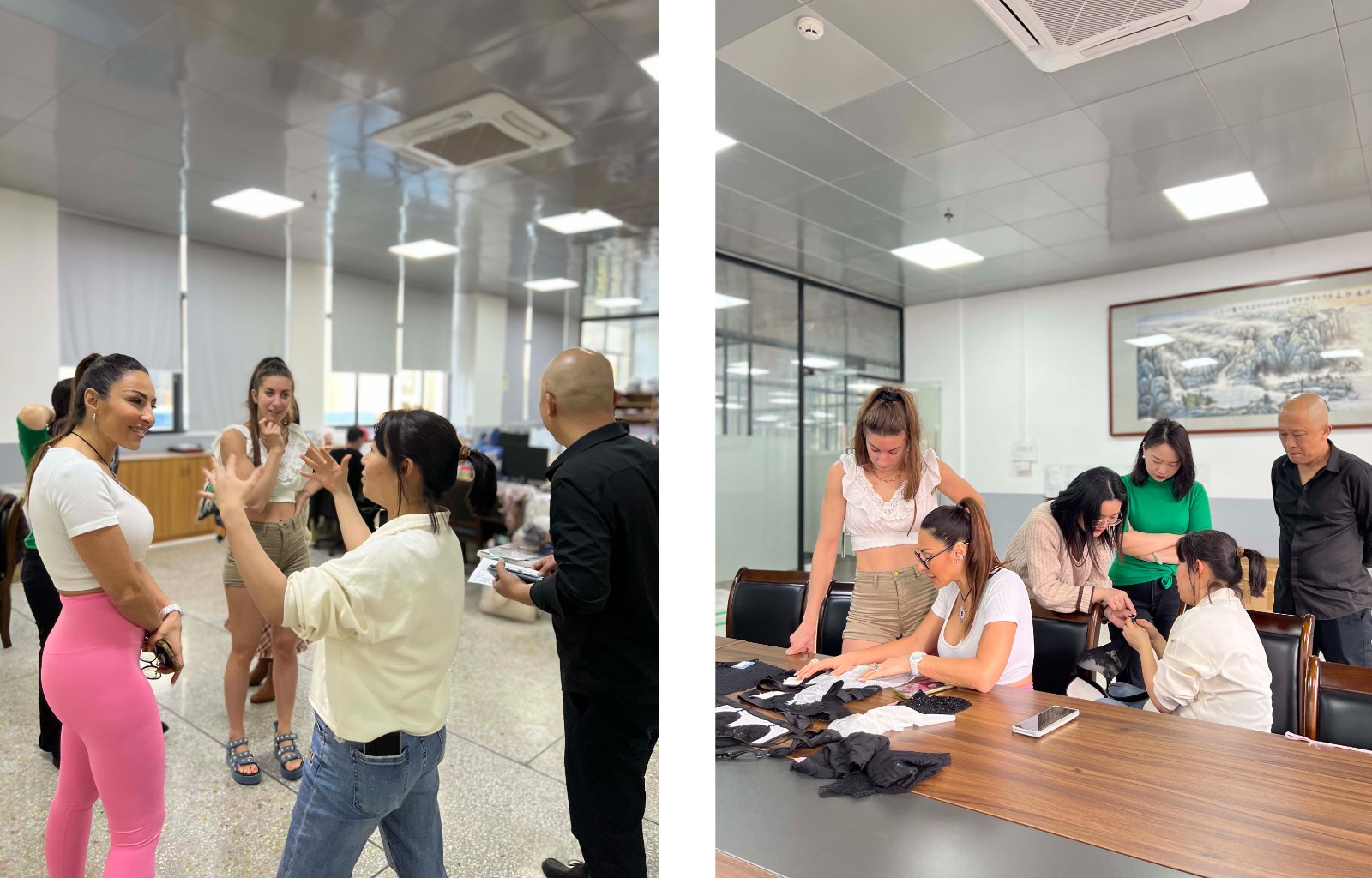 Ladymate Apparel Co., Ltd is a prominent lingerie manufacturing company situated in Guangdong Province's famed "Lingerie Town." With more than two decades of experience in producing lingerie for the global market, Ladymate has been a preferred supplier of several well-known brands such as Adoreme, La Vie En Rose, Parfait, and more. The company specializes in manufacturing plus-size lingerie, catering to the needs of a growing market segment that was once neglected by the industry.
Ladymate Apparel Co., Ltd is known for its commitment to quality and affordability, making it an excellent choice for businesses that seek to create a prosperous brand. The company's range of lingerie products is designed to meet the diverse needs of different customers, providing a perfect blend of style, comfort, and functionality. The company's team of experts ensures that every product meets the highest standards of quality, making Ladymate a trusted name in the industry.
By partnering with Ladymate Apparel Co., Ltd, businesses can expect reliable and timely delivery, exceptional customer service, and competitive pricing. The company's focus on innovation, sustainability, and ethical business practices makes it a responsible choice for businesses that care about social and environmental issues.
If you're looking for a trusted and experienced lingerie manufacturer to build your brand, look no further than Ladymate Apparel Co., Ltd. Visit their website at
https://www.ladymate.comor contact them at info@ladymate.com. You can also directly connect with them on WhatsApp at https://wa.me/message/X262MUYWRLGKM