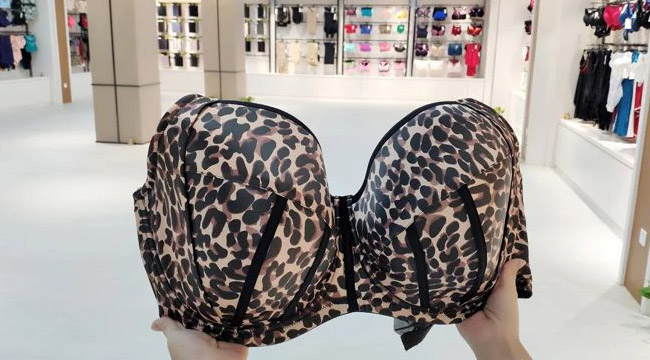 "Our biggest bra can hold a basketball." Zhang Chun spread out her palms and carefully held up a piece of underwear. "Such a big cup, Chinese women basically can't wear it."
Zhang Chun is a native from Shantou City, Guangdong. There is a special category in her underwear, which produces large-size underwear for women with big breasts in the United States, Britain, France, and other countries.
In Shantou, tens of thousands of underwear factories have taken up 70% of women's underwear market in the world. From twisting, knitting, to computer embroidery, printing and dyeing, and post-processing finished products, Shantou has formed a complete underwear industry chain.
"With cotton, you can make a piece of underwear in Shantou."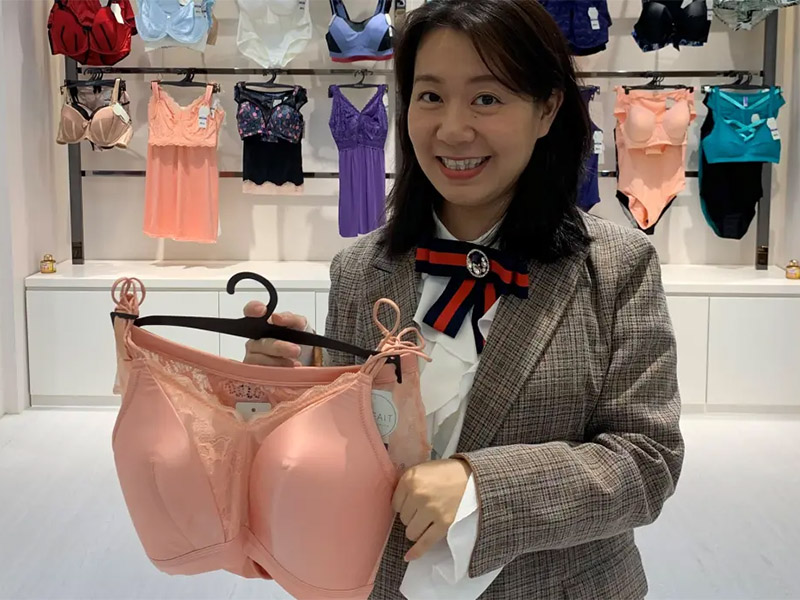 The emergence of underwear
When Shantou was listed as a special economic zone 40 years ago, there was only a 1.6-square-kilometer property in the Longhu area. The only residential area was a small fishing village built with shacks. Zhang Weisheng stood in front of his house and looked at Longhu Lake, full of deserted beaches.
Before the reform and opening up, Shantou had no industry. Zhang Weisheng was in the fifth grade of elementary school, and his family couldn't afford the tuition. He started to sell fish and fruit on the street, and he also set up a sweater factory. "People sell whatever can make money."
In the 1980s, an overseas Chinese invested in a textile company and began to produce knitted underwear. Taking advantage of the special economic zone, most of the underwear made by Shantou people are sold abroad.
Following Gurao, other villages and towns in Shantou, such as Chendian and Simapu, set up underwear factories one after another.
In the era when the Chinese people were not considered open-minded, huge advertisements for women's underwear were posted everywhere on the streets in Shantou, picturing a slender female model, wearing cotton underwear made by Shantou people, with the eye-catching advertising slogan "XXX underwear OEM"..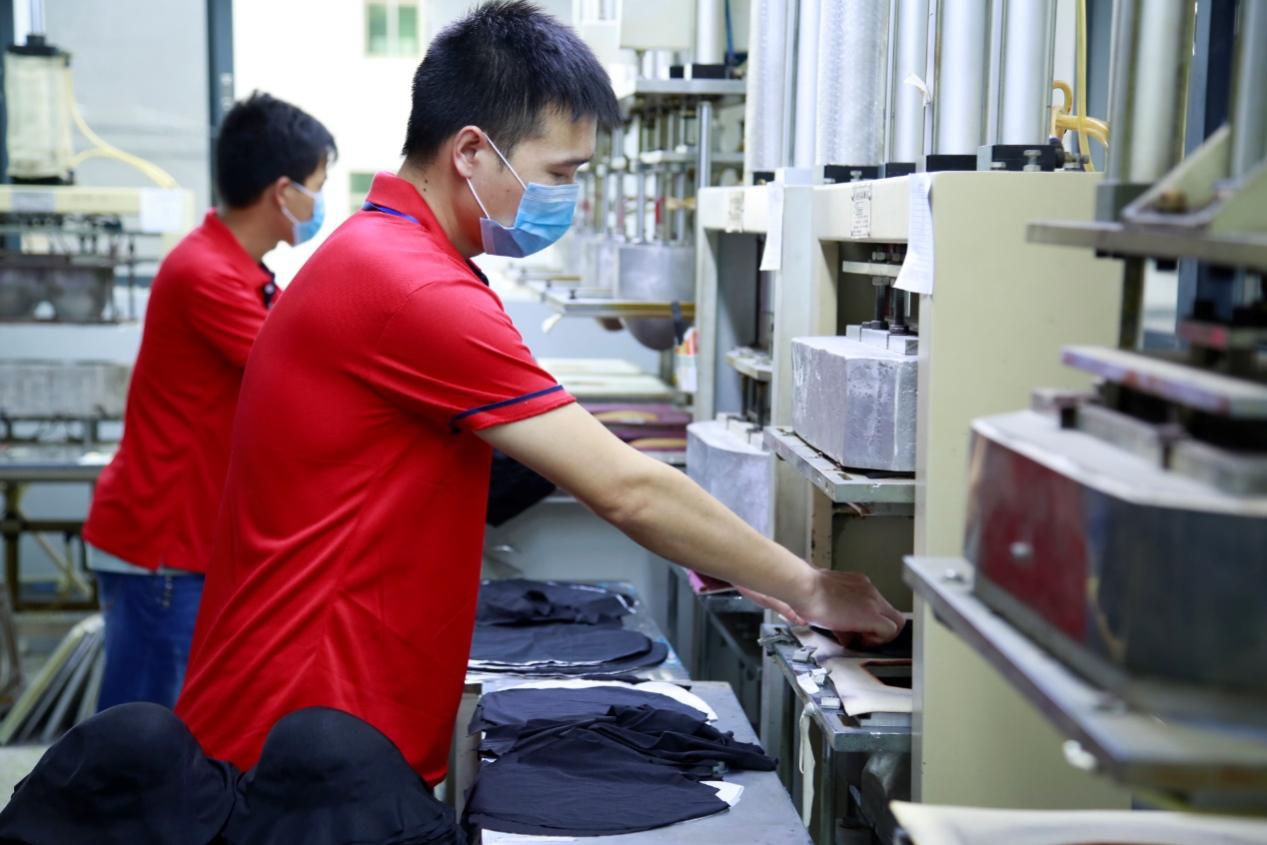 By the end of the 1990s, underwear factories had been everywhere in Shantou. Walking on the street, the machine sound of "Da Da Da" came from all directions, ringing from morning to night.
Zhang Weisheng also started the underwear business at this time. He and his relatives who had returned from Hong Kong built a few factory sheds and set up a few machines, which was the first workshop. The machines roared constantly, and foreign trade orders from Hong Kong came one after another. Within a few years, Zhang Weisheng built a factory.
Zhang Chun still remembers when she was 18 years old when she was dragged to the Canton Fair by her father to negotiate business with foreigners.
"At that time, the small exhibitions were all foreigners carrying backpacks." They packed US dollars in their bags and went to the underwear booth to negotiate with the Chinese.
Zhang Chun and her father were very busy, and there were too many foreigners asking for goods. "In order to get the goods early, they will hand over 5,000-10,000 U.S. dollars to us on the spot, as a deposit."
Relying on producing underwear for foreigners, in the past few years, almost every family in Shantou afford to building house with more than 5-storey and owning cars. The small fishing village in Shantou has been transformed into a a town with bungalows, hotels, office buildings, and thousands of underwear factories.
However, even the town produced hundreds of millions of underwear a year, "but there are no private brands."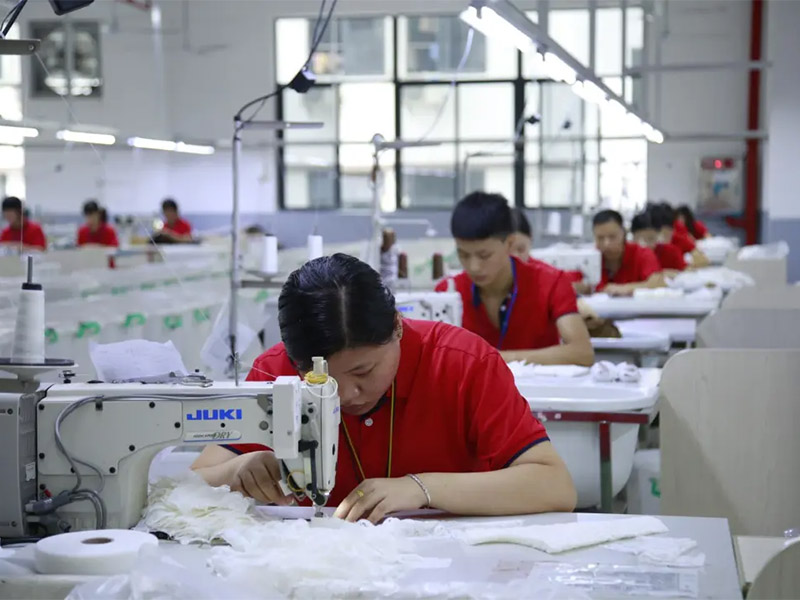 "Only for OEM services"
Shantou's underwear industry is also distributed: Chendianren's underwear is mostly sold domestically, accounting for 60% of the domestic underwear market. Most of Gurao's underwear is sold to foreigners.
When Shantou people made underwear, they were the first to implement the policy "three come and one supplement": processing with supplied materials, processing with samples, assembling with supplied parts, and compensation trade. As described, in the beginning, Shantou people were doing OEM services for others.
International supermarkets such as Wal-Mart and Metro are major customers of most underwear factories in Shantou. The underwear they want is simple in style but huge orders.
A piece of Wal-Mart underwear, with a cost of just around one dollar, when shipping to the west, can be sold at the price of at least 6 times higher.
The factory has almost no room to negotiate. "During the peak season, customers will keep urging you to deliver quickly. When there is a market depression, some customers will try to bargain. How much will you earn in the end? It's decided by the foreign customers."
In the year of the Asian financial crisis, the underwear factory in Shantou collapsed. Some factories did not receive deposits in advance. Foreigners placed orders but fail to pay to pick up the goods. There are millions of finished underwear wasted in the warehouse.
Zhang Chun's factory, thanks to good daily business control, the losses were relatively small. To spread risks, Chun moved her underwear business online, opened an Alibaba international store, began to contact new customers, and trade with guarantees.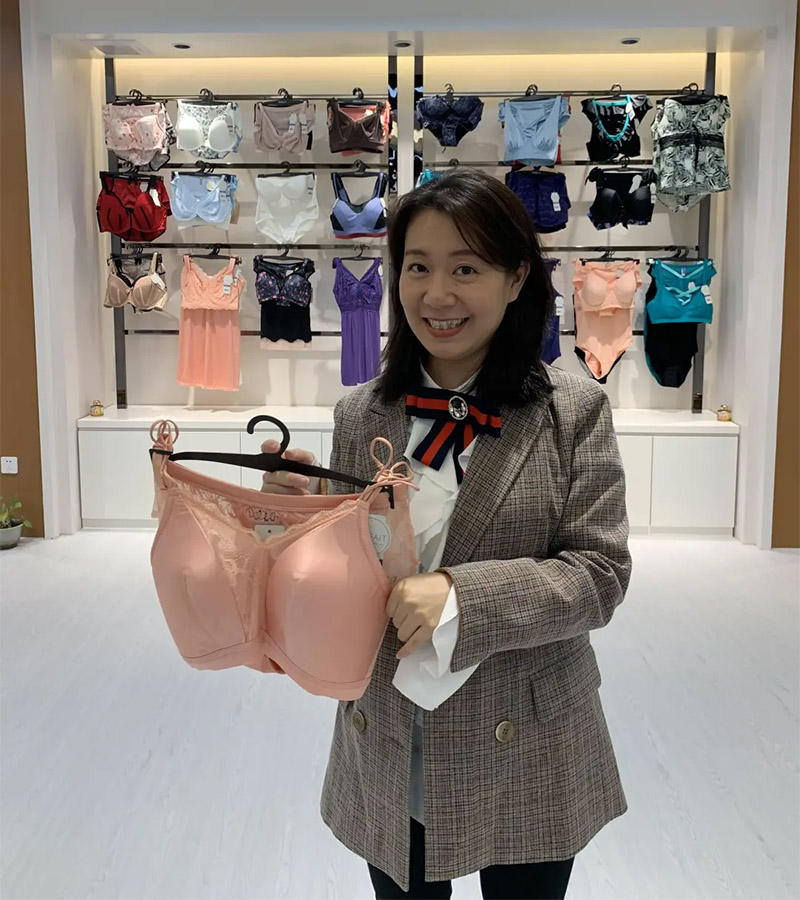 "As big as a basketball"
After decades of business running, Zhang Weisheng believes that: "If you want to make money, you'd better make money from the rich."
"People who are used to wearing 400-yuan underwear will generally not bargain, but those who buy 20-yuan underwear at a street stall will bargain for 15 yuan." Zhang Chun put her father's words on mind, therefore, they decided to level up to produce products for middle to high end market.''
"Europeans and Americans have good purchasing power. From the beginning, we target at the markets in developed countries in Europe and America." In 2005, when Zhang Chun returned from studying in Canada, her brother was in the United States and helped the family establish an underwear brand. At that time, in the domestic brands such as Manifan, Qiulu, had already made their debut in the domestic market.
However, in the eyes of foreigners, Chinese factories always do OEM and cannot establish their own brand.
A few years after the brand was established, it is difficult to squeeze into the market in developed countries such as the United States, France, and Italy. "The main reason is that the brand is too new. Many people are used to wearing the local brand underwear."
Zhang Chun and her brother surveyed the market and found that large-size underwear is almost a blank market. "In the first few years, except for big-name foreign brands, few brands would make large-size underwear."
But there is a market for large-size underwear. There are two types of women who wear large-size underwear: one is oversized, and the other is slim, but curvy "Both of these people find it difficult to find suitable underwear."
At that time, a British customer asked Zhang Chun, "Can you make more than 30 sizes of underwear?"
Chun and her brother counted "ABCDE..." in their brains, and realized that this market is indeed huge.
What is the concept of plus-size underwear? For standard underwear, there are 6-9 sizes, from "32A" to "38D". But Zhang Chun's factory can make underwear that has wide size range. So far, the largest cup is made to "J".
A J cup bra can hold a basketball on each side.
After the launch of large-size underwear, more and more customers came to Zhang Chun to place orders.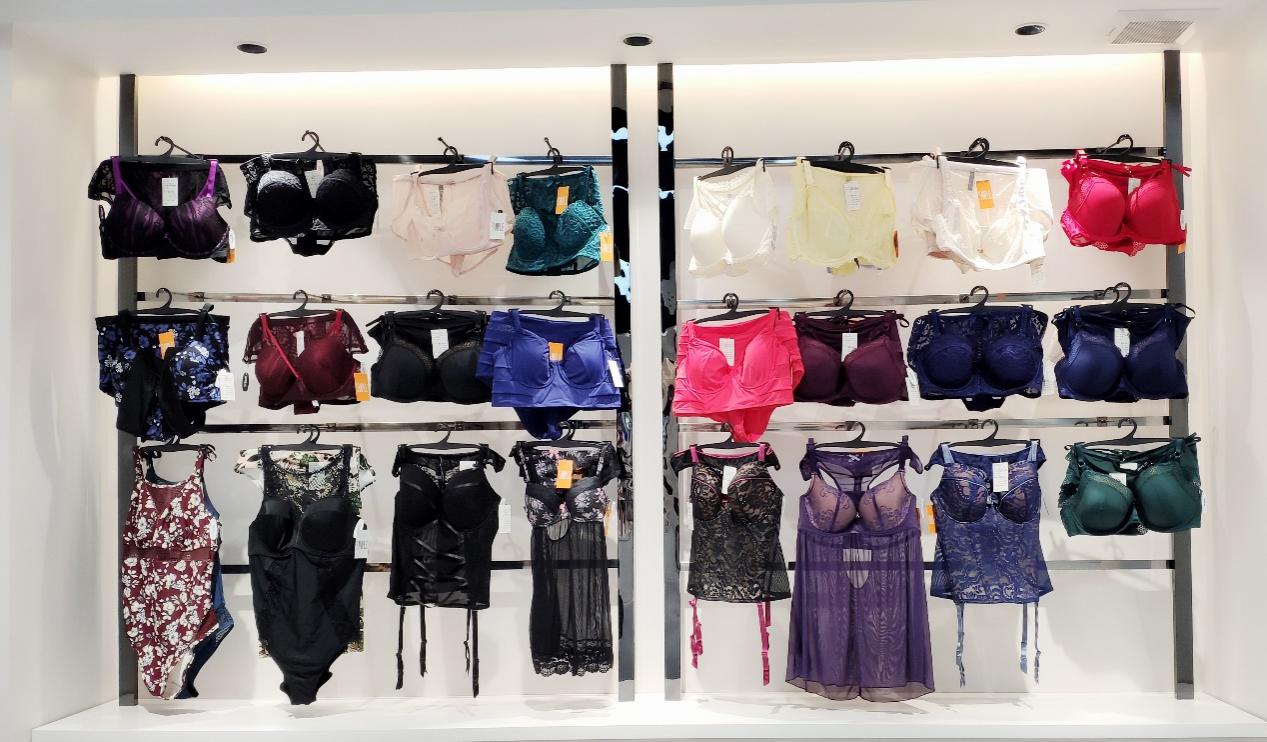 "French women like underwear with lace, bright colors, and the sexier the style, the better." Zhang Chun said that French women lead the trend in wearing underwear.
While Americans prefer plain and conservative underwear. Among Zhang Chun's clients, Americans account for the majority, and they don't have much demand for styles.
In the past two years, domestically popular elements such as "seamless underwear" and "sleeping underwear" are not well accepted in the market of large-size underwear. "Underwear with steel rims has a relatively strong support, and the hardness is strong enough to support big breasts."
Plus-size bras requires more skills of the workers.
The most difficult point is the step of crimping the cup with a sewing machine. "The cup is too big, our workers' hands are too small to hold it, but they can't bend it." Therefore, every worker needs to practice how to hold the cup in his hand and which posture will not bend the cup before he starts to work...
It is also difficult to store large-size underwear. "For standard size underwear, a box can hold more than 20 pieces, while for large-size underwear, the same box can only hold 10 pieces." In the first few years when the large-size underwear was produced, Zhang Chun's customers sometimes reported to her that the underwear sent over was crushed.
Later, Zhang Chun adjusted the fabric several times and used cotton that can rebound even after being bent, which helped to solve the packing problem.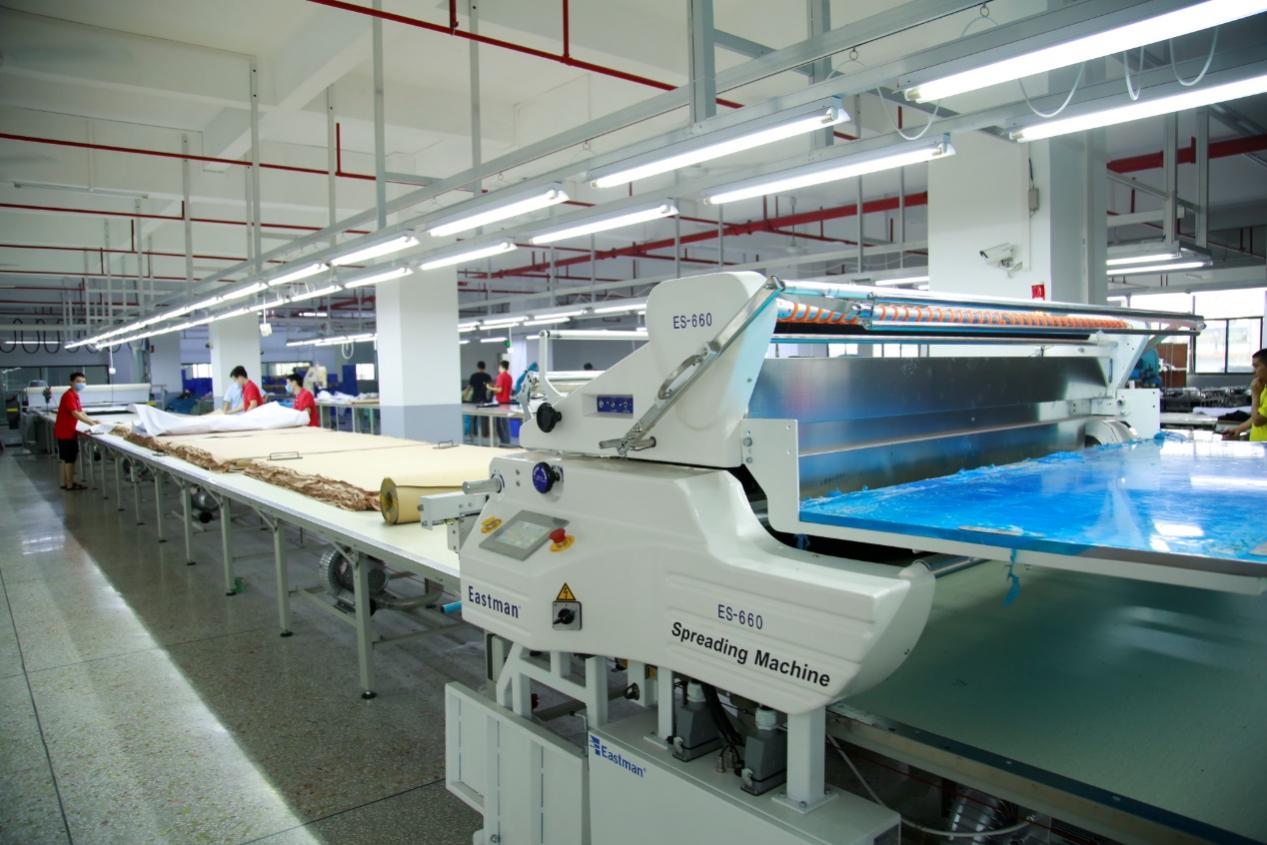 A few years ago, an Australian customer saw the brand "parfait" online and placed an order without asking anything. Zhang Chun felt surprised. Usually, customers would ask a lot of questions and bargain before the first transaction. The other party told her that "parfait" is now very popular in Australia and local women like this brand.
During the epidemic this year, the number of offline sales customers has decreased by half. But on the international website, the turnover of e-commerce customers is at least 100% higher than before. Customers who originally placed an order of RMB 1 million can now place an order of RMB 4.5 million.